Disable Path Length Limit in Python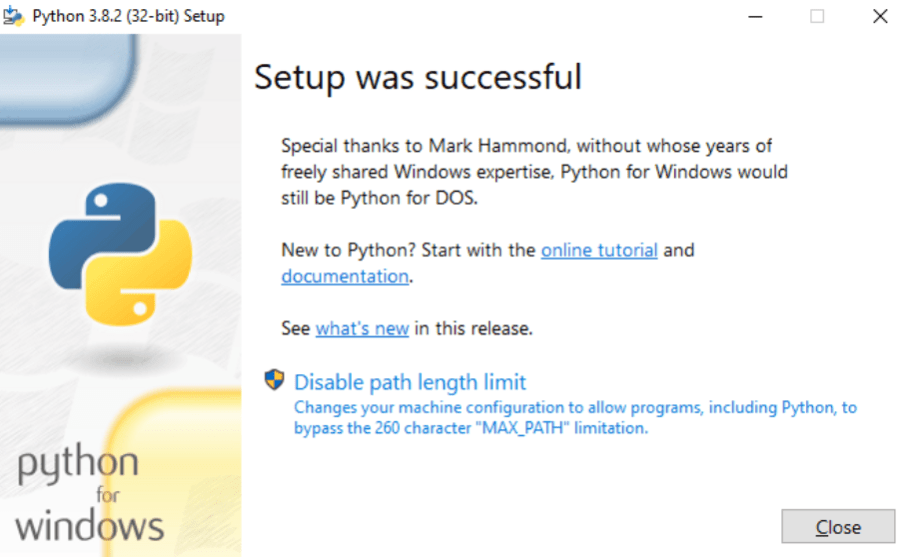 In programming, we deal with problems where we have to work with external files and modules. Therefore we need to know the location of files stored on the disk specified by the file path.
A very common error raised in Python during compilation is about file name or path length of file being too long. This is because the pathname or the filename can only be of a specific length which is around 260 characters. This issue is not a problem for macOS or Linux-based systems and exists only in Windows. This limit was put in place due to the path limit restriction in the initial versions of Windows OS.
In Python, we get the option to disable this length limit after installing Python. Enabling this might help cross-platform compatibility between programs and allow the program to run normally on an older version of Windows.
To overcome such issues, we can shorten the path or filename to meet the required length.
However, if someone wants to remove this limit, then it is not necessarily a bad thing. If someone has installed Python in a directory that exceeds the path length limit, then it is recommended to disable it when the option is provided.
Given that no one hardly works on initial Windows versions, disabling the path limit does not have any harmful effect while running your code and can also help in debugging to avoid such issues.